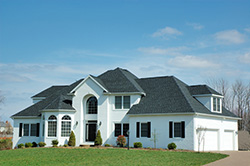 As a full-service agency, Kado & Associates can offer clients a full line of insurance products including life, health, property and casualty insurance. To provide the most competitive, comprehensive insurance products at cost-effective rates, we offer coverage from only top-rated insurance companies.
Property and Casualty Insurance is insurance on homes, cars, and businesses. The property you insure can include an automobile, a home or business location, RV, boat, motorcycle, etc. – possessions that you own. Property Insurance protects the owner against the loss or damage of their possessions. Casualty Insurance protects a person or business against legal liability for losses caused by injury or damage to others or their property.
It makes sense to protect the things you've worked hard for. Contact Kado & Associates and find peace of mind, knowing your home, automobile and other costly investments are safely and accurately protected with the right policy. As a Kado & Associates client, you can count on:
Cost-effective insurance products
Coverage from top-rated insurance companies
Extended coverage available for your collectibles and jewelry
Guaranteed replacement cost available to help cover your total loss
Call us today to discuss how we can offer you personalized service and protection.