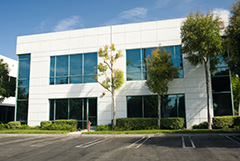 At Kado and Associates, we want to help our business owners' protect what they've worked very hard for. Let us help you evaluate your insurance needs and find the coverage that is tailored to your specific business and its insurance needs. Here are some of the services we offer to business owners.
Commercial Auto
Commercial auto insurance is a vehicle insurance policy that provides financial protection for a business' vehicles and its drivers. Employees involved in on-the-job collisions will receive coverage for medical injuries as well, regardless of fault.
Workers' Compensation
Workers' Compensation Insurance covers medical and rehabilitation costs and lost wages for employees injured at work; required by law in all states.
Commercial Umbrella
Commercial umbrella coverage is a supplement to commercial general liability insurance. It provides added protection from gaps or exclusions in commercial general liability insurance. Commercial general liability insurance has a self-insured retention clause requiring extra coverage for losses the commercial general liability insurance policy doesn't cover. The most common reason for using commercial umbrella coverage is as a monetary extension for commercial general liability insurance. However, as of 2010, the need to cover loss not included in commercial general liability insurance has increased.
Business Owner's Policy (BOP)
Business Owner's Policies combine protection from all major property and liability risks in one package. A Business Owner Policy or BOP is an insurance package that assembles the basic coverage required by a business owner in one bundle. It is usually sold at a premium that is less than the total cost of the individual coverage. Business Owners Policies usually target small and medium-sized businesses and typically contain business interruption insurance, which provides reimbursement for up to a year of lost revenue resulting from an insured property loss.